Paysafe Enhances Sportech's Bump 50:50 Software with Contactless Payments
Sports fans and charity foundations to benefit from Bump 50:50's upgraded in-stadium payments through Paysafe's omnichannel offering with Handpoint.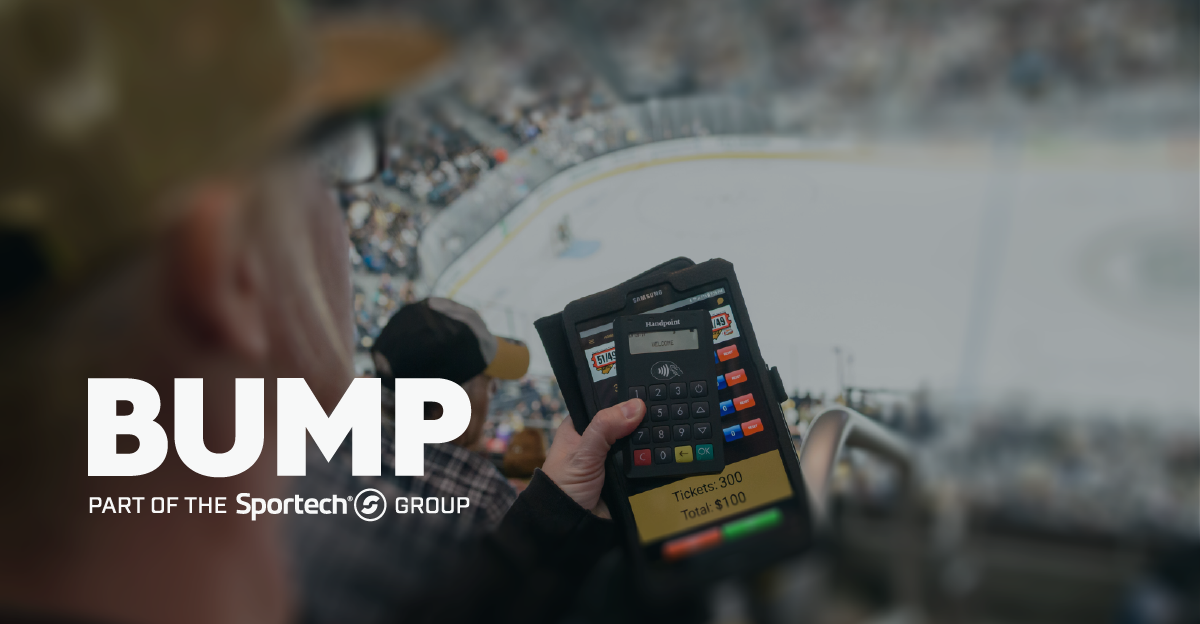 Paysafe, a leading specialized payments platform, has expanded its omnichannel payments offering for Bump 50:50, the Sportech division providing a digital raffle solution to sports and nonprofit charity foundations. As North American in-stadium sports return, fans will be able to enter raffles safely and securely through Paysafe-processed contactless card payments at points of sale (POS) from Handpoint, a pioneer in defining integrated payments.
The current COVID-19 pandemic has driven strong growth in contactless payments in the U.S. market. Fifty-nine percent of American consumers are happier making an in-person payment using an NFC-enabled card than they were a year ago, according to Paysafe's April 2020 research.
Responding to this trend and innovating during the current shutdown of in-stadium spectator sports, Paysafe and Bump 50:50 have brought to market the charitable raffle space's first fully integrated contactless payments solution. When fans return to stadiums, Bump 50:50's partners, which include the foundations of over 120 professional, collegiate and nonprofit organizations (numbering dozens of NFL, NBA, MLB, and NHL teams), can enable them to purchase raffle tickets from in-venue sales staff using card tap-and-pay at Handpoint's lightweight mobile POS terminals.
Transactions are processed seamlessly through the proprietary Bump 50:50 application installed on in-stadium sellers' mobile tablets. The contactless enhancement is supported by both Android and Apple iOS versions of the solution's app.
Paysafe's omnichannel offering also allows sports fans to win raffle prizes and raise money for charities by using Bump 50:50's online platforms at home or on-the-go via their own mobile devices, with all card-not-present transactions processed by Paysafe.
Carla Erlick, Senior Vice President, ISV Channel at Paysafe, said: "Sportech's Bump 50:50 has become one of our flagship independent software vendor (ISV) partners, truly showcasing our omnichannel payments offering. Further complementing our card-not-present payments relationship with Bump 50:50, we're delighted to strengthen our card-present support for Bump 50:50's partners to better meet the new North American reality of in-person transactions."
David Kurland, President of Sportech's Bump 50:50, commented: "Bump 50:50 is pleased to offer our partners contactless pay through our integration with Paysafe. This is one more example of Bump 50:50's continuous pursuit of new technologies and platform enhancements designed to help our partners reach their fundraising goals. We are also mindful of the fact that contactless pay is especially critical at this time, as our partners are developing safety protocols that will help them return to in-person events."
About Sportech's Bump 50:50
Sportech's Bump 50:50 provides technologies and services that allow foundations, many affiliated with professional and collegiate sports teams, and nonprofit philanthropic organizations to offer innovative digital 50/50 raffle programs in stadiums and online. Charitable raffles harness the passion of sporting and entertainment events to help foundations raise funds to support their philanthropic missions. The raffle winners and the foundations share the net raffle proceeds equally, making both partners in the success of the program. Sportech, Bump's parent company, is a leading global provider of betting technology solutions to licensed gaming operators worldwide. For more information about both Sportech and Bump 50:50, visit www.sportech.net.
About Paysafe
Paysafe Group (Paysafe) is a leading specialized payments platform. Its core purpose is to enable businesses and consumers to connect and transact seamlessly through industry-leading capabilities in payment processing, digital wallet, card issuing, and online cash solutions. With over 20 years of online payment experience, an annualised transactional volume of over US $98 billion, and approximately 3,000 employees located in 12+ global locations, Paysafe connects businesses and consumers across 70 payment types in over 40 currencies around the world. Delivered through an integrated platform, Paysafe solutions are geared toward mobile-initiated transactions, real-time analytics and the convergence between brick-and-mortar and online payments. Visit us at: www.paysafe.com.
About Handpoint
Handpoint has been a pioneer in defining integrated payments and next-generation POS, from advancing the checkout experience with mobile technology to launching open payment integrations for all emerging POS platforms on 3 continents. We provide solutions for merchants, acquirers, ISOs, and ISVs who are delivering on the cutting edge of payments: where customer experience and management matter, where payments are embedded seamlessly, and where mobile technology fuels growth. Handpoint's software terminal, international gateway, and terminal management system enable the future of acquiring, from mPOS and integrated POS to a future without terminals. Visit us at www.handpoint.com.