Investing in Winning Experiences.
Sportech have invested tens of millions over the last ten years in our Tote betting technology and infrastructure, diversified further into lottery and raffle businesses, enhanced our Connecticut gaming venues, introduced innovative new products for land based and digital betting, and expanded our global footprint.
Download our business snapshot
Backing Responsibility
We pride ourselves on operating at the highest levels of integrity and working with governing bodies, regulators and official sporting bodies to provide sustainable and socially responsible betting.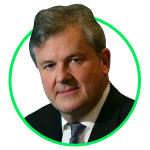 Giles Vardey
Non-Executive Chairman
Giles Vardey joined the Sportech Board as a Non-Executive Director in November 2017. With more than 35 years of business and boardroom experience, latterly in non-executive roles at public and private companies. Roles have included Chief Executive of Greig Middleton and President and CEO of Fidelity Brokerage Services. As well as holding senior investment banking positions at firms including Salomon Brothers, County NatWest and Swiss Bank Corporation. His gaming industry experience includes the role of Non-Executive Chairman of Trident Gaming Limited from 2005 to 2008, when the business was sold to Partygaming PLC.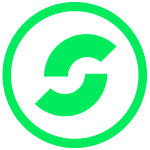 Ben Warn
Non-Executive Director
Ben Warn joined the Sportech Board as a Non-Executive Director in June 2020. Ben is a digital specialist bringing over 20 years' experience in senior commercial, business development and marketing roles within the betting and gaming industry. His passion is combining sports content with technology to create new products, drive revenue and increase user engagement. Ben has held Senior Executive positions with Ukbetting PLC, Rank Interactive, and Sky Betting and Gaming, the most recent being at the Perform Group, where he was CEO of their Gaming Division.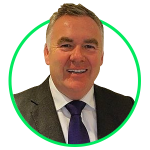 Richard McGuire
Chief Executive Officer
Richard McGuire joined Sportech as a Non-Executive Director to the Board in August 2016. Richard has extensive experience in capital markets and the leisure and gaming industries, and previously held a number of Non-Executive directorships. Prior to joining Sportech, Richard was Chairman at Timeweave PLC and joint owner of TurfTV. He also held the position of Non-Executive Director at Mitchells and Butlers PLC, one of the largest operators of restaurants, pubs and bars in the UK.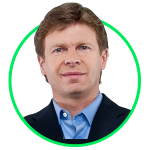 Tom Hearne
Chief Financial Officer
Tom Hearne joined Sportech as Chief Financial Officer in May 2018. Tom has extensive experience in the fields of digital technology and sports media, with a long track record of driving growth, increasing profitability, and executing successful M&A transactions. Prior to joining Sportech, Tom was CFO for theScore, a sports digital media focused company, and he held multiple CFO and Director roles within numerous companies previous to that.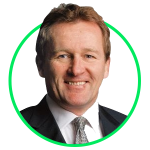 Ted Taylor
President of Sportech Venues
Ted was appointed President of Sportech Venues in 2010 and is responsible for Sportech's venues and digital betting channels in Connecticut. Prior to that appointment, Ted was Managing Director of The Football Pools and Head of Business Development with specific responsibility for e-Gaming. Ted has significant commercial, technical and pool betting experience from his time as Operations Director of Arena Leisure PLC and previously with Harry Ramsdens PLC.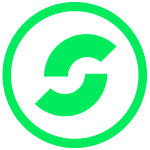 Andrew Lindley
Chief Operating Officer
Andrew Lindley began his career in gambling in 2005 as General Counsel for the UK Tote, steering it through to eventual privatisation in 2011 and having also moved into a business role as the Group Commercial Director during his tenure.
He went to co-found successful lottery betting and technology businesses including Lottoland.com and Lot.to, has served as non-executive director on a number of film, media and PLC boards (including Turf TV and SiS in the gambling sector) and remains a UK registered solicitor.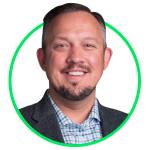 Rich Pingel
Chief Legal Officer
Rich joined Sportech in August 2012 and oversees the legal, regulatory, contractual, and compliance affairs of the Company's three main business divisions, as well as providing counsel to Sportech PLC and its Directors and Executives. Rich is an accomplished Attorney with over a decade of legal and business experience, and significant acumen in the racing and gaming industries.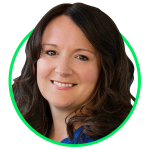 Karin Smith
Human Resources Director
Karin has been with Sportech since 1993. She has served in a number of positions in accounting and human resources including Human Resources Generalist, HR Manager, and Benefits & Payroll Manager and was promoted to the position of Director, Human Resources in 2013.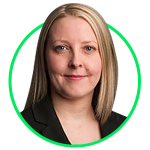 Nicola Rowlands
Group Financial Controller
Nicola joined Sportech in November 2010 to head up Group Finance and support the Executive team for the enlarged international business following the acquisition of Sportech Racing. Nicola qualified as a Chartered Accountant with PwC and after four years of auditing businesses varying in size from small owner managed businesses to complex international groups she made the move into industry to Parkwood Holdings plc, where she held various roles including Finance Director of the landscaping and arboriculture subsidiary and latterly Group Financial Controller. Nicola is also a qualified tax advisor.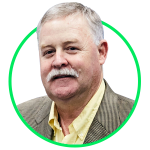 Arch Holston
Global Operations Director
Arch has been with Sportech since 1981. He has served in a number of positions in operations including Track Manager, Regional Director to our International clients and was promoted to the position of Global Operations Director in 2017.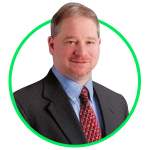 James Birney
Vice President of Finance - Sportech Venues
James has been with Sportech Racing (formerly Scientific Games Racing) since 1993 and has served in a number of positions in accounting and general management for the division that holds the exclusive licence to operate off-track pools/tote wagering in Connecticut, US. James rose from the position of Staff Accountant to serve as Financial Analyst, Accounting Manager, Accounting Supervisor, Controller, and General Manager for the division.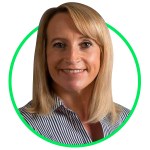 Becky Gudge
European Finance Director
Becky joined Sportech Racing in October 2014 as the European Finance Director and in May 2017 was also appointed as the General Manager of Sportech Bristol. Becky has a commercial and management finance background predominately in the retail sector and is a fellow member of the Association of Chartered Certified Accountants.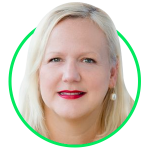 Jennifer Conning
Chief Marketing Officer
Jennifer was named CMO in 2018 to oversee Sportech's corporate and business-to-business marketing and communication. Prior to being named CMO, Jennifer led the marketing and communication function for the company's Racing and Digital division. Jennifer holds an MBA.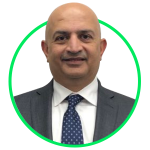 Raj Sanjanwala
Chief Technology Officer
Raj Sanjanwala joined the company as a Developer in 1987 and has assumed increasingly more significant responsibilities over the course of his 30 - plus year engagement, including most recently as Director of Global Tote Development. Raj has been instrumental in the design and development of Sportech's leading Tote products and in the successful delivery of key growth initiatives to Sportech's global clients.