Bump 50:50 Celebrates the Chicago Blackhawks Foundation's $1 Million Jackpot Milestone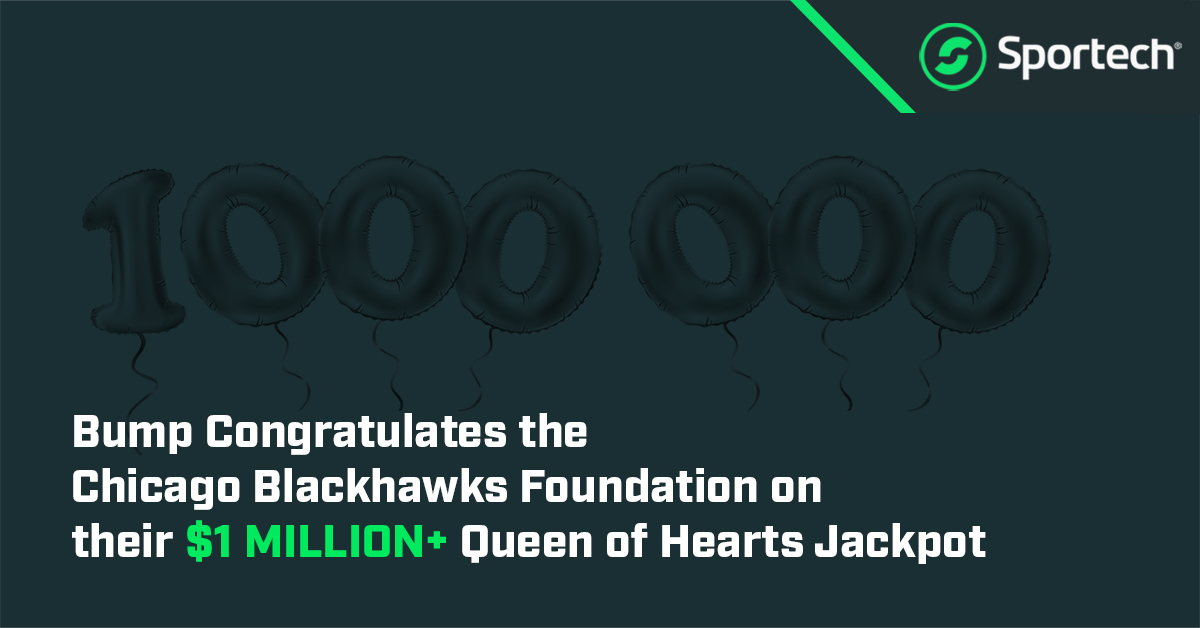 Sportech's Bump 50:50 is proud to celebrate the Chicago Blackhawks Foundation shattering the $1 million mark this week in its Queen of Hearts raffle jackpot.
Bump's Queen of Hearts raffle for the Blackhawks Foundation (www.blackhawksqoh.com) offers participants an opportunity to win both a weekly prize and a progressive jackpot. The jackpot – which one lucky winner will split equally with the Foundation – currently stands at over $1 million but if not won this week, will continue to accumulate. With each weekly draw that does not result in a win, the odds of winning increase even as the jackpot grows.
Bump's online progressive jackpot raffle is an important tools in the fundraiser's toolkit when combined with Bump's proven technologies and unparalleled support programs.  Best of all, fifty percent of all progressive raffle ticket sales goes to fund Blackhawks Foundation's charitable mission.
Congratulations to the Blackhawks Foundation, its raffle winners, and beneficiaries!
About Sportech's Bump 50:50
Sportech's Bump 50:50 provides technologies and services that allow foundations, many affiliated with professional and collegiate sports teams, and non-profit philanthropic organizations to offer innovative digital raffle programs in stadiums and online. Charitable raffles harness the passion of sports and entertainment to help foundations raise funds to support their philanthropic missions. The raffle winners and the foundations share the net raffle proceeds equally, making both equal partners in the success of the program. On February 1, 2021, Sportech PLC announced that it has entered into a conditional agreement to sell the Bump business to Canadian Bank Note Company, Limited. The sale is expected to conclude in the second quarter of 2021. For more information about Bump, visit www.sportech.net.