First Digital Catch the Ace Raffle Platform from Bump 50:50 Shatters Million Dollar Sales Milestone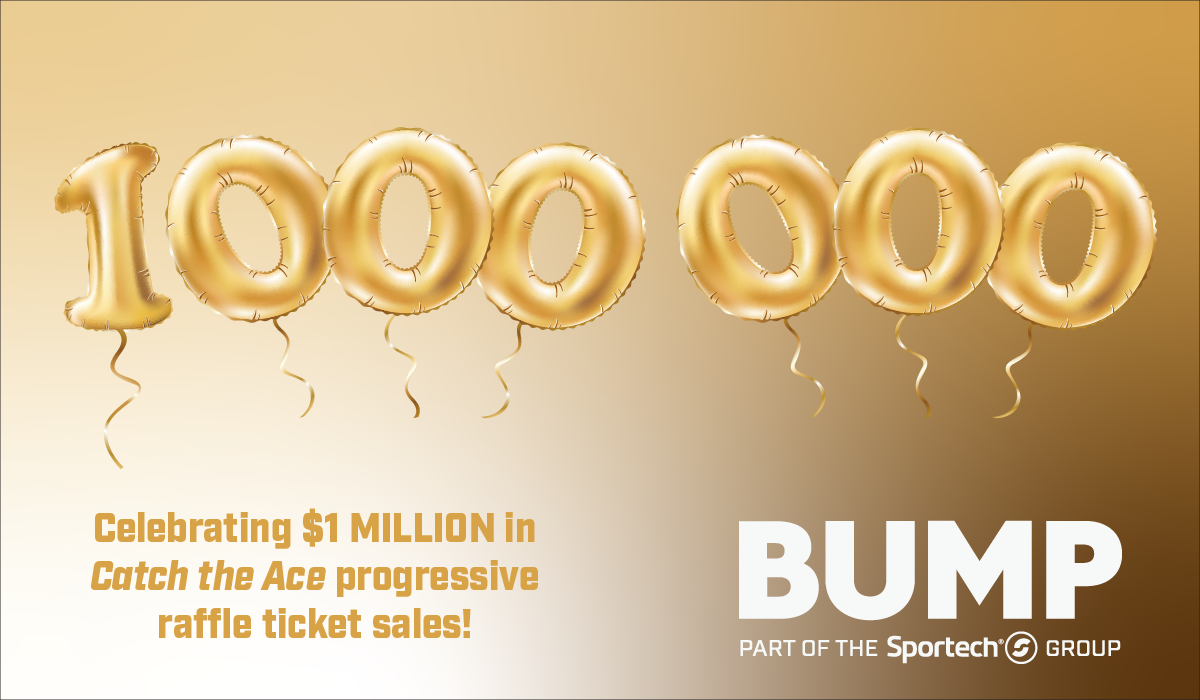 Sportech's Bump 50:50 ("Bump") is thrilled to announce that its first deployment of the Catch the Ace online progressive jackpot raffle (also sometimes known in the US as a "Queen of Hearts' raffle) hit a major milestone in June, topping CN$1 Million in gross sales after just 20 weeks online.
Building upon the success of this first digital raffle,  Bump 50:50 has also just launched a similar progressive raffle in partnership with the Chicago Blackhawks Foundation at BlackhawksQOH.com, with the first weekly drawing to be held on Sunday, June 21, 2020.
Bump's innovative Catch the Ace / Queen of Hearts raffle offers a unique opportunity for participants to win both a weekly prize and a progressive jackpot that accumulates week over week through Bump's proven online fundraising platform.
Each week, a portion of charitable raffle ticket sales is set aside in a separate Catch the Ace / Queen of Heartsjackpot. Players choose from a virtual deck of cards an envelope that they think might contain the Ace of Spades or Queen of Hearts card. The winner who draws the designated card collects the progressive jackpot. If the designated card isn't drawn, the entire progressive jackpot carries over to the next week.
With each weekly draw that does not result in a win, the virtual deck of cards is reduced by one so the odds of winning increase even as the jackpot grows. Best of all, fifty percent of all progressive raffle ticket sales goes to Bump's partner charity.
Online 50/50 and progressive Catch the Ace / Queen of Hearts raffles are important new tools in the fundraiser's toolkit when combined with Bump's proven technologies and unparalleled support programs.
Dave Kurland, Senior Director of Business Development and Operations for Bump 50:50, remarked, "Our goal at Bump since our inception has been to offer our partners innovations that help them achieve their fundraising goals and fulfil their charitable missions. We were delighted to have launched the first-ever online Catch the Ace and we are over the moon that Bump 50:50 has helped our first Catch the Ace partner reach $1 million in ticket sales just a few months after launch. We are looking forward to helping more clients, including the Chicago Blackhawks Foundation, reach their fundraising goals through these innovations."
Following the success of its initial online progressive Catch the Ace / Queen of Hearts raffle, Bump is delivering more ground-breaking fundraising platforms to charitable foundations across Canada and the United States, with charities in Ontario, Prince Edward Island and Arizona poised to launch their own versions of the online progressive raffles in the coming weeks.