Sportech Participates at Online and Sports Betting Informational Forum in Connecticut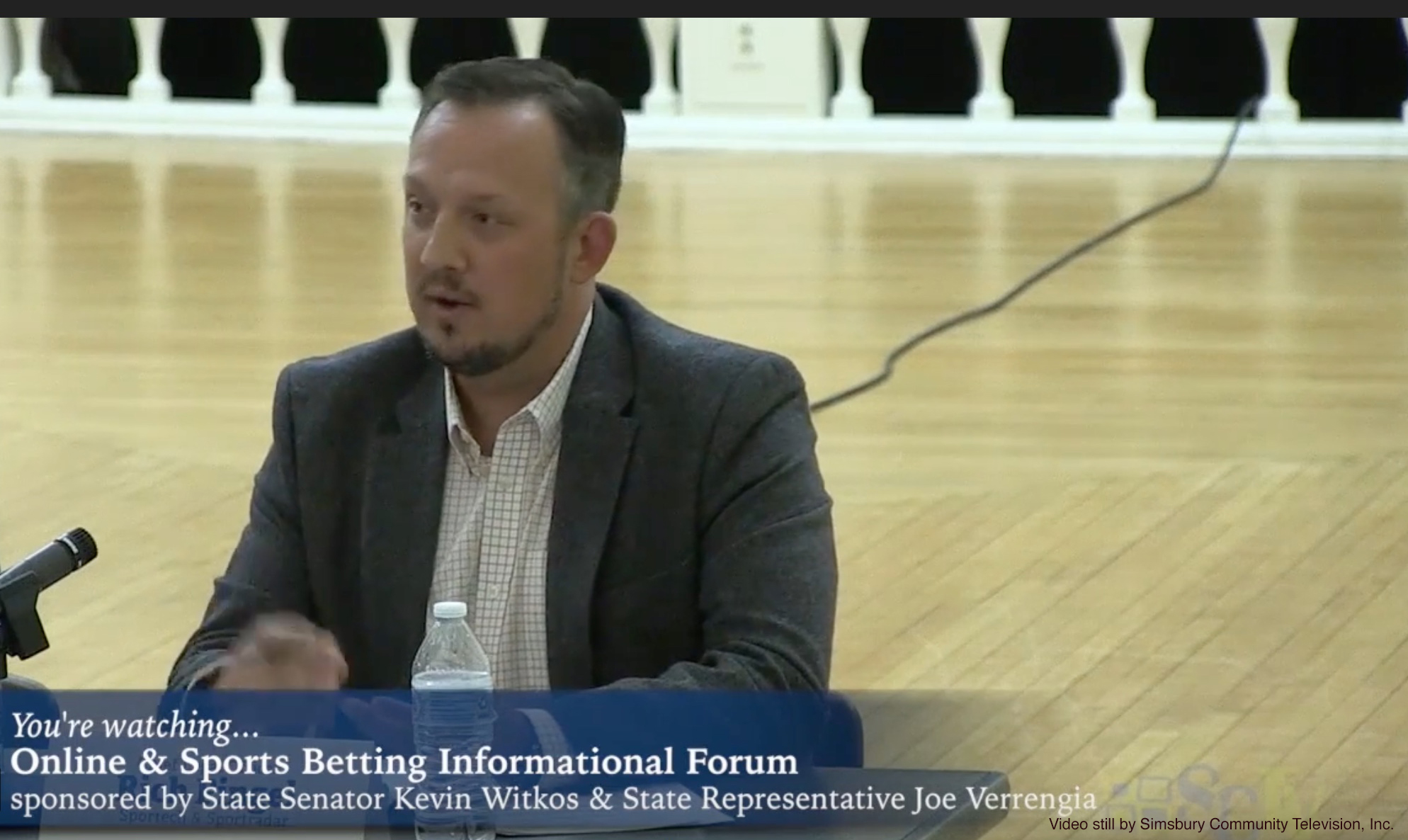 Update from Sportech PLC 
On October 1st, 2018, Sportech's Chief Legal Officer, Rich Pingel spoke on a panel at the Online and Sports Betting Informational Forum sponsored by Connecticut State Senator Kevin Witkos & State Representative Joe Verrengia to show bipartisan support for expansion of gaming and sports betting. 
Rich discussed Sportech's unique position as both a licensed operator in Connecticut and a global betting technology company servicing clients across 37 countries and he described how Sportech is ready to offer safe, secure legal sports betting to Connecticut residents if the laws in the state are adopted to permit it. He stated "We have a special relationship in Connecticut with Off-Track Betting offered at 16 facilities in state and online with mywinners.com. We employ over 400 people in Connecticut currently working in our Head Office in New Haven and at our retail sites." 
Illegal gaming was explored throughout the discussion and Rich added "Sports betting is happening [in Connecticut], and the first goal is converting the illegal gaming to a legal format with recognized operators in state, with full consumer protections, state revenue generation and creation of further in-state employment." 
He concluded, " Sportech's reputation and our role in the state is paramount to the company and we are delighted to be part of this debate." 
For information on how to get started with licensed US Sports Betting, contact us.