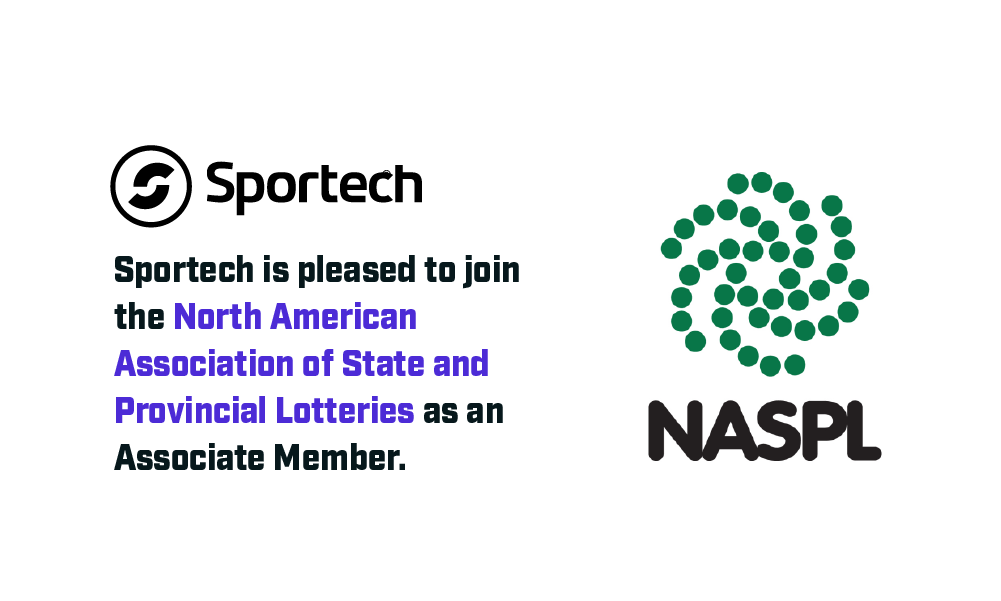 Sportech is pleased to announce that it has been accepted as an Associate Member of North American Association of State and Provincial Lotteries ("NASPL").
Established over 4 decades ago, NASPL serves as a key representative of 53 lottery organizations, assembling and disseminating information to educate and communicate the benefits of state and provincial lotteries and advocating in matters of general policy.
With a complete business-to-business solution that encompass 200+ lottery draw games, unique games content, robust gaming management systems, lottery terminal hardware and software, interactive solutions, and both in-person and interactive digital charitable raffles, Sportech is well positioned to contribute to and benefit from participation in NASPL as an Associate Member.